Playdates at the Garden "Find and Make: Leafy Gardent"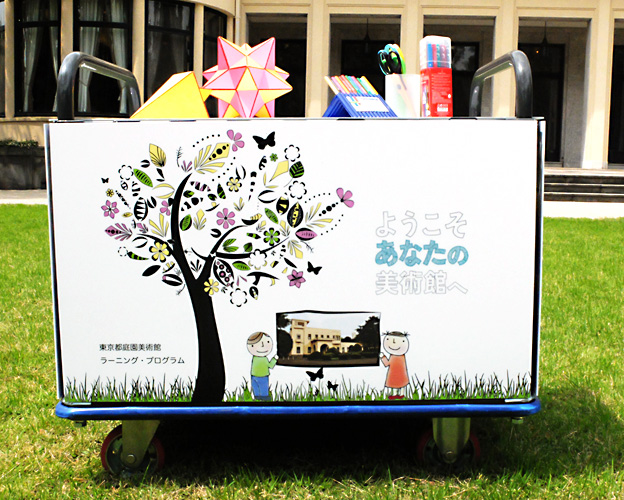 Playdates at the Garden "Find and Make: Leafy Garden"
Tokyo Metropolitan Teien Art Museum presents Playdates at the Garden, a learning program for toddlers, young kids and their family.
Join us for an amusing introduction to the Museum and art through sessions that include story time, I spy, art making and so on. We hope this program will make our museum a favorite destination for you and your children.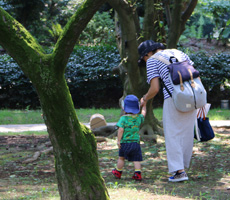 On Emile Gallé's exhibition
We focus on the colors from nature.
What's the color of leaves? How about trees?
Of course, it's green or brown; but they also have a rich variation.
Pick up the color chips to find thecolor inside the garden and take a stroll!
| | | | |
| --- | --- | --- | --- |
| 2016 | March 11th, Friday | | 12:00-15:00 |
| | March 12th, Saturday | | 12:00-15:00 |
| | March 27th, Sunday | | 12:00-15:00 |
Venue: Museum Garden (in case of rain, the program will be in Welcome Room)
No booking, Free with Museum or Garden admission.
*This program will be in mainly Japanese, but we are happy to help you in English.
*Every session will take 20~30 minutes. Between 12:00-15:00, you can drop in anytime.
Contact
Tokyo Metropolitan Teien Art Museum, learning program
Tel 03-3443-0201 Fax 03-3443-3228
E-mail: info@teien-art-museum.ne.jp
The photos from the past sessions;
"Your heart, My heart" on OTTO KUNZLI exhibition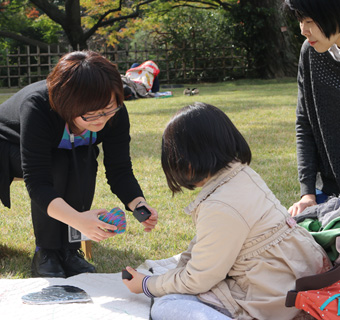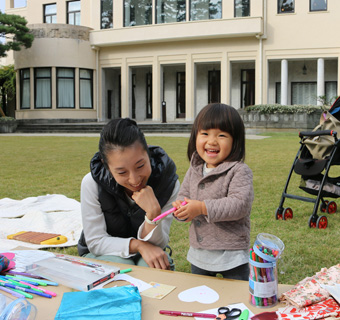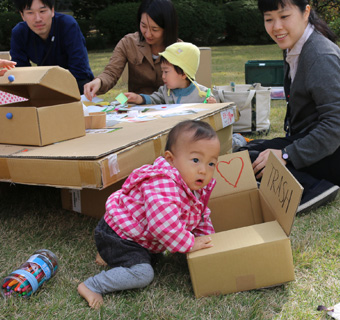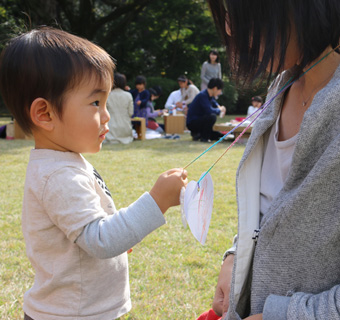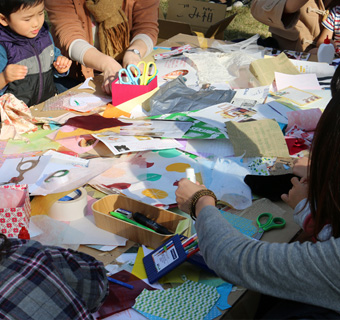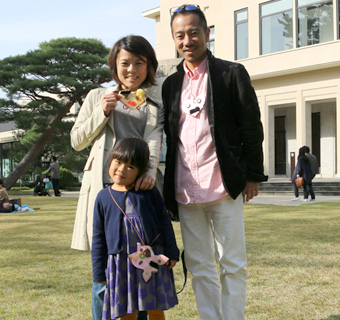 "Mischievous Pixies and King's Treasure" on Art Deco In Residence exhibition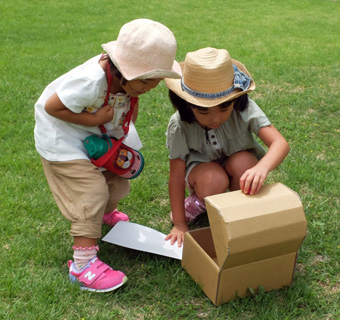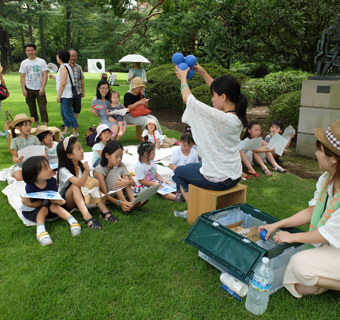 "Hello! Mr. Hundred-heads" on MASKS exhibition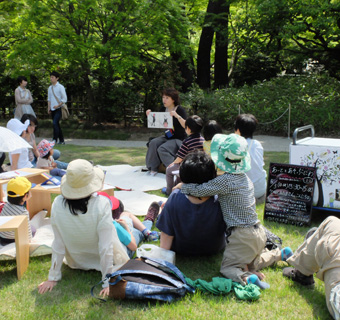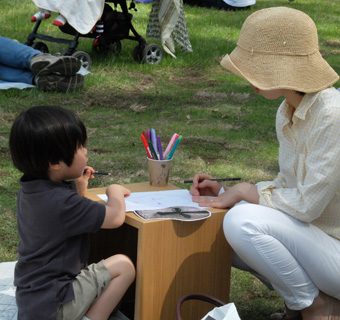 These photos of children are posted with their parents' permission.
Related Exhibition